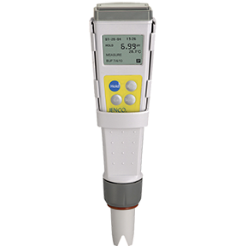 Thiết bị đo PH Jenco - Jenco Vietnam | ANS Vietnam
Nhà cung cấp: ANS VietNam
Liên hệ tư vấn

Sales ANS

sales.ans@ansvietnam.com

028 3517 0401
Portable pH Meters
6231N pH, ORP, Temperature Portable Meter
pH/mV/Temp. microprocessor handheld meter in splash proof case with 3 point calibration, BNC, pH/ORP connector with 8-pin DIN ATC connector.
6810 pH, ORP, Temperature Portable Meter
Jenco VisionPlus pH6810 is an easy to use, IP67 rated pH meter with mV and temperature readout.
630 pH, Temperature Tester
VisionPlus pH630 is an IP67 rated pH tester with temperature readout.
Jenco Vietnam | ANS Vietnam