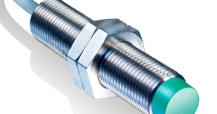 Inductive Sensor Baumer -- Baumer Vietnam | ANS Vietnam
Nhà cung cấp: ANS VietNam
Liên hệ tư vấn

Sales ANS

sales.ans@ansvietnam.com

028 3517 0401
Indispensable in all machines"
Inductive proximity switches for the contactless detection of metal objects
Baumer is a development pioneer and one of the leading manufacturers of inductive sensors – the heart and soul of all machines. As individual items or in large quantities - we deliver standard products in different housing sizes with different sensing distances. But always with the same high quality.
These include miniature sensors with fully integrated processing electronics for applications in cramped spaces as well as especially robust sensors for outdoors and hygiene applications in stainless steel housings with high protection classes and our impermeability concept proTect+. And if the standard solution doesn't fit, or to find an innovative solution for specific tasks, we can also produce individual models to customers' specifications.
IFRM 12 (Sn = 10 mm long) - Inductive proximity switch
| Part number | connection types | output circuit | housing length | output indicator |
| --- | --- | --- | --- | --- |
| IFRM 12N13G1/L | cable, 2 m | NPN make function (NO) | 50 mm | LED red |
| IFRM 12N13G1/S14L | connector M12 | NPN make function (NO) | 60 mm | 3 port LED red |
| IFRM 12N33G1/L | cable, 2 m | NPN break function (NC) | 50 mm | LED red |
| IFRM 12N33G1/S14L | connector M12 | NPN break function (NC) | 60 mm | 3 port LED red |
| IFRM 12P13G1/L | cable, 2 m | PNP make function (NO) | 50 mm | LED red |
| IFRM 12P13G1/S14L | connector M12 | PNP make function (NO) | 60 mm | 3 port LED red |
| IFRM 12P33G1/L | cable, 2 m | PNP break function (NC) | 50 mm | LED red |
| IFRM 12P33G1/S14L | connector M12 | PNP break function (NC) | 60 mm | 3 port LED red |
IFFM 08 (front side mounting) - Inductive proximity switch
IFRM 03 - Inductive proximity switch
| Part number | connection types | output circuit | housing length | output indicator |
| --- | --- | --- | --- | --- |
| IFRM 03N1501/KS35L | flylead connector M8 | NPN make function (NO) | 22 mm | LED red |
| IFRM 03N1501/L | cable, 2 m | NPN make function (NO) | 22 mm | LED red |
| IFRM 03N1503/Q | wires, 0,5 m | NPN make function (NO) | 16 mm | - |
| IFRM 03N3501/KS35L | flylead connector M8 | NPN break function (NC) | 22 mm | LED red |
| IFRM 03N3501/L | cable, 2 m | NPN break function (NC) | 22 mm | LED red |
| IFRM 03N3503/Q | wires, 0,5 m | NPN break function (NC) | 16 mm | - |
| IFRM 03P1501/KS35L | flylead connector M8 | PNP make function (NO) | 22 mm | LED red |
| IFRM 03P1501/L | cable, 2 m | PNP make function (NO) | 22 mm | LED red |
| IFRM 03P1503/Q | wires, 0,5 m | PNP make function (NO) | 16 mm | - |
| IFRM 03P3501/KS35L | flylead connector M8 | PNP break function (NC) | 22 mm | LED red |
| IFRM 03P3501/L | cable, 2 m | PNP break function (NC) | 22 mm | LED red |
| IFRM 03P3503/Q | wires, 0,5 m | PNP break function (NC) | 16 mm | - |
IFRM 30 (Sn = 10 mm) - Inductive proximity switch
| Part number | connection types | output circuit | housing length | output indicator |
| --- | --- | --- | --- | --- |
| IFRM 30P1501/S14L | connector M12 | PNP make function (NO) | 65 mm | 4 port LED red |
| IFRM 30P1601/L | cable, 2 m | PNP make function (NO) | 60 mm | LED red |
| IFRM 30P3501/S14L | connector M12 | PNP break function (NC) | 65 mm | 4 port LED red |
| IFRM 30P3601/L | cable, 2 m | PNP break function (NC) | 60 mm | LED red |
Baumer Vietnam | ANS Vietnam